Euthanasia from a Veterinarian's Perspective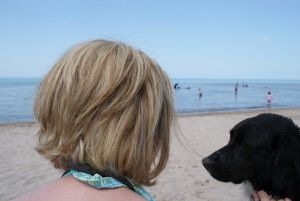 With all of the recent attention being drawn to dying with dignity in the Canadian media I felt it was timely to write about what euthanasia or dying with dignity means to me.  Death with dignity, or euthanasia, is a controversial and highly emotional topic whether talking about humans or pets.   When people ask me what I do for a living and I reply "I am a veterinarian" I get a lot of responses, a common one always being "I could never do that because I would never be able to euthanize a pet."    This statement gives me mixed emotions, and I will try to explain them in this blog.  First, I should say that being a veterinarian has been a lifelong dream of mine, and although it is tougher in a lot of ways than I ever thought about, I consider myself lucky to have a career that I truly love.  I also feel a great responsibility with the role of veterinarian to not only be an animal advocate, but also to help their human companions make medical and health related decisions that keep everyone's belief's, needs and desires in mind.  Technically, euthanasia is one of the easiest parts of being a veterinarian because it merely involves giving an injectable overdose of anesthesia.  This involves calculating a dosage, and injecting that amount in a humane way into the animal.  However, emotionally, euthanasia is definitely one of the most challenging parts about being a veterinarian.
What I can tell you is that I have been fortunate enough to have worked in clinics where I have never been forced to perform a euthanasia that I didn't agree with.  There are a lot of different reasons and situations where euthanasia is warranted, and the majority of people never request a euthanasia without it weighing heavily on their mind and their hearts.  The decision to end the life of a pet and companion is definitely one of, if not the most difficult decisions a pet owner will make.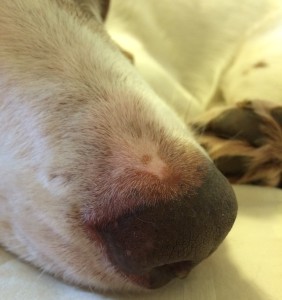 When I am about to perform a euthanasia there is always a moment where I pause and send out a little prayer that everything will go smoothly for both the pet and the owner.  As a veterinarian my worst nightmare is to have anything deviate from a nice smooth transition from this life, where the pet is comfortable, relaxed and loses consciousness peacefully then passes away with their loved one(s) surrounding them.   I pray that the insertion of the IV catheter, so I have access to a vein for injection, goes well and is as atraumatic as possible, not requiring more than one poke.  I pray that there are no secondary events, like diaphragmatic spasms, to the euthanasia that traumatize the owner more than they already are feeling at the loss of their loved one. The pet themselves are unconscious when these secondary events occur but it can be hard for the owner to see or hear.
It always amazes me that every euthanasia experience I have had has been different in several ways.  There are times when the people with me in the room tell stories, and we all laugh about funny things their pets have done over their lifetime.   I hear stories of how owners spent their last moments with their pets, going to parks, having "parties" with all their favourite human foods, doing their favourite things when they can.  Then there are times that I can actually pinpoint the moment that someone's heart shatters into a million pieces at the loss of their family member.   There are also times where the owner just can't face being there for it and we help ensure the pet has the final moments they would have wanted if they could be there, full of reassurance and love.   No matter what the experience, I can tell you that one resounding thing is always present in that room or space: LOVE.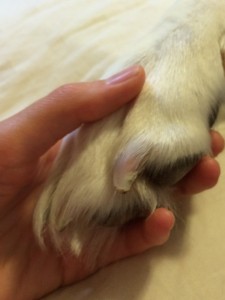 Although euthanasia is often associated with guilt, sadness, indecision and many other emotions, I view it as the most important decision any pet owner can make for their beloved pet.  I feel that when made for the right reasons (which so often it is), it can be the strongest and most powerful sign of love that the owner has for their pet.   So in answer to the statement that people could never euthanize an animal themselves, I do agree that it is one of the most emotionally difficult aspects of my job.  However, the beautiful, heartfelt, and love filled last moments of that pet, and having the honour and privilege of sharing them with families makes a difficult situation easier.   With this I promise to continue to try to make dying with dignity for pets as positive an experience as possible for everyone, both pet and human alike.   By establishing Wilson Mobile Veterinary services I am able to provide this important service for pets and their human family within the comforts of their own home, surrounded by love and peace.
Wilson Mobile Veterinary Services is a veterinary house call service providing a wide range of veterinary services within the comforts of your home in the London, St. Mary's, Ilderton, Lucan and Thorndale areas. Please contact us at info@wilsonmobilevet.com or 226-236-7233 for more information on our services.