Wilson Mobile Veterinary Services Passed Inspection!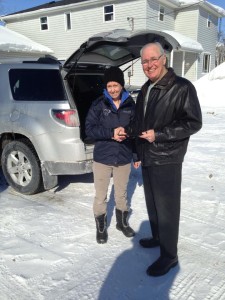 I am excited to announce that Wilson Mobile Veterinary Services has passed inspection, and is finally be able to offer veterinary services to patients!  This blog post has a little bit of "housekeeping" information on it as to how WMVS will operate.
The hours of business are Monday, Wednesday and Friday 9 am – 5 pm, and Tuesdays and Thursdays 4 pm – 9pm.  There are other appointment times potentially available, including weekends, if these particular times do not work for you and your pets, but they must be prearranged beforehand.   During business hours I will do my best to accommodate any non-urgent emergencies; but if anything truly urgent (for example, if your pet was severely injured, in respiratory distress or other urgent/immediate situations) is occurring please contact either Oakridge Animal Clinic (519-471-1560) during the day Monday – Friday, or the London Regional Emergency Hospital (519-432-3300), which is open 24/7.   I am currently unable to provide emergency on-call services.
To book an appointment there are several options- you may call me at 226-236-7233; if I am unavailable please leave a message and I will contact you as soon as possible.   You may also request an appointment via our website here.   If you don't currently require an appointment but would like to pursue care with Wilson Mobile Veterinary Services please feel free to fill out the new client form on our webpage so I can obtain any relevant history and reminders that are needed for your pets care.
I will keep everyone up to date with any schedule changes or other important messages on the homepage of the website, on our Facebook page and on our voicemail message.   You can also follow wilsonmobilevet on Twitter or Instagram!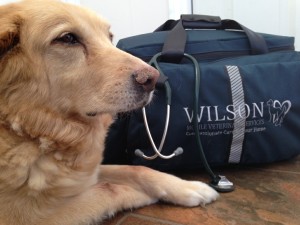 If you have any questions about Wilson Mobile Veterinary Services please do not hesitate to call (226-456-5953) or email (see the contact us page on our website) wilsonmobilevet@gmail.com.   I look forward to hearing from you!